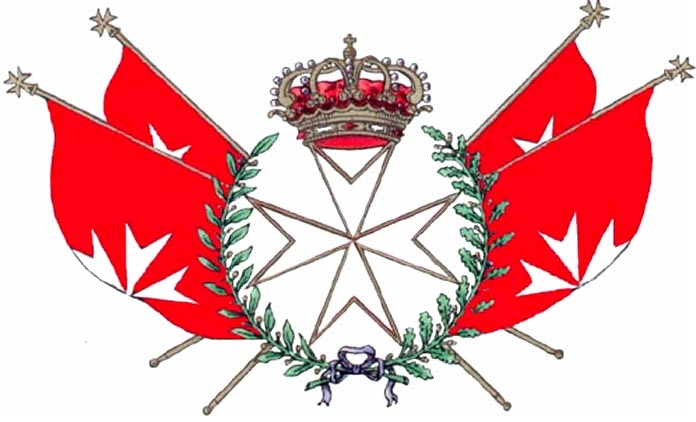 Malta is packed with attractions and places of interest.
The capital city of Valletta host to regular plays and concerts, as well as scores of exhibitions and street events. The Museum of Archaeology in Valletta houses an exceptionally rich collection of prehistoric artefacts. The War Museum at Fort St. Elmo is home to a Sunday military parade in period costumes re-enactment and the capital also possesses the impressive Grand Master's Palace and St. John's Co-cathedral.
With 7,000 years of history, the sites to visit are endless – Megalithic temples, underground catacombs, churches and forts are not to be missed. Interactive walkthrough and multimedia attractions offer an overview of Malta's history in under an hour. They're interesting and a great way to learn the significance of what visitors will later be looking at.
The Museum of Roman Antiquities and various other sites are found in Rabat. The Cathedral and its museum in the fortified medieval city of Mdina, right next door to Rabat, are not to be missed, For a romantic stroll like no other, wander the lamp lit streets of Mdina at night. Don't miss the renowned chocolate cake at Fontanella Tea rooms, situated right on the bastion with a spectacular view.
For those who love art, the possibilities are endless – visit the impressive collection at the National Museum of Fine Arts, see the Caravaggio's Beheading of St. John at St. John's co-Cathedral and visit medieval Palazzo Falson in Mdina with its collection of antiques. To view more contemporary work, walk around the exhibits at the St. John's Cavalier Art Centre.
Children will enjoy activity and fun parks, which include the original movie set where Popeye was filmed.
The rural side of the Islands is fascinating, with charming villages & captivating folklore. And on Sunday morning, go to the fishing village of Marsaxlokk, the open-air market outside Valletta or the It-Tokk market in Victoria, Gozo.
Getting bored is out of the question!
UNESCO World Heritage Sites
The Maltese Islands have three sites inscribed on the UNESCO World Heritage List. These are the City of Valletta, theMegalithic Temples and the Ħal Saflieni Hypogeum.
In all, seven megalithic temples are found on the islands of Malta and Gozo, each the result of an individual development. The two temples of Ġgantija on the island of Gozo are notable for their gigantic Bronze Age structures. The Ġgantija Temples are the oldest, free-standing monuments in the world and are a testament to the Island's inhabitation for at least 1,000 years before the famous Egyptian pyramids of Giza were constructed.
On the island of Malta, the temples of Ħaġar Qim, Mnajdra andTarxien are unique architectural masterpieces, given the limited resources available to their builders. The Ta' Ħagrat and Skorba complexes show how the tradition of temple-building was handed down in Malta. These temples were inscribed on the World Heritage List as a group and represent a unique architectural tradition that flourished on the Maltese Islands between 3600 and 2500 B.C.
The Ħal Saflieni Hypogeum is a rock-cut underground complex that was used both as a sanctuary as well as for burial purposes by the temple builders. It was discovered during construction works in 1902. The three underground levels date from around 3600 to 2400 B.C. The monument is considered one of the essential prehistoric monuments in the world.
The capital of Malta, Valletta, is inextricably linked to the history of the military and charitable Order of St John of Jerusalem. Built after the Great Siege of 1565 and named after Grandmaster Jean Parisot de la Valette, this fortified city has hundreds of monuments, all within a relatively small space, making it one of the most concentrated historic areas in the world.
Museums & Galleries
Discovering 7000 years is easier than you might think. The Maltese Islands are really one big heritage park. There are open-air sites and indoor museums for every historical era – from Prehistory to World War II.
The Knights of St. John were great patrons of the arts and during their 250 years rule left a legacy of masterpieces which can be found in museums, palaces and churches right across the Islands.
The islands' museums have something for everyone – whether you're browsing just for leisure or wish to deepen a special interest. You will find magnificent Baroque architecture and sacred art treasures and get a glimpse into the spectacular history of the islands.
With their deep colours and rugged landscape, the Maltese Islands have long inspired artists, photographers and sculptors, both local and foreign. Some of these are exhibited in various galleries, including works by some excellent contemporary artists. The Centre for Creativity at St. James Cavalierin Valletta, showcases their work, whilst other venues, such as The National Museum of Fine Arts and theNational Museum of Archaeology hold regular exhibitions of art, sculpture and ceramics. If you'd like details of local artists, the staff at both St. James and the Fine Arts Museum will be pleased to help.
Archaeological Sites
The sheer number of archaeological sites on the Maltese Islands sets their history apart from that of other Mediterranean destinations.
One site above all others is special to Malta – the Hypogeum, a labyrinth of underground chambers probably used as both a burial site and a temple. The Islands' temples qualify as UNESCO World Heritage Sites and are open to the public.There are megalithic monuments, Bronze Age dolmens, Punic tombs, remains of Roman Villas and traces of prehistoric man, which defy explanation, such as the mysterious 'cart tracks'. For three millennia, from around 5200 B.C., the archipelago was home to a unique, temple-building civilisation. Malta and Gozo's temples are thought to be the oldest free-standing buildings known to man.
A good place to start your tour is at the National Museum of Archaeology in Valletta or the Hypogeum itself.
Beaches & Bays
Malta has beaches for everyone, from windsurfers to sunbathers. Choose from golden sand, red sand, rocks, blue lagoons and even inland seas. Some beaches and rocky shores are off the beaten track, but worth seeking out for their seclusion. Do not miss a boat trip to Comino's Blue Lagoon for the ultimate in azure water. On larger beaches, you will find cafes or snack bars open during the summer season. With Malta's climate, beach life lasts well into October. Enjoy water sports and activities like windsurfing, jet and water skiing, parakiting and fun rides. You can hire equipment from beach cafes or shops nearby.
The main coastal resorts and larger sandy beaches are in the northern part of Malta. Malta's most popular beaches are Mellieħa Bay, Għajn Tuffieħa and Golden Bay. For smaller, quieter beaches, try those at the tip of Malta, overlooking Gozo – Paradise Bay and Armier. In Gozo, the most beautiful beach is Ramla l-Ħamra, a large beach of unusual red sand nestling by countryside. Gozo and Comino offer plenty of out-of-the-way rocky inlets with clear waters and perfect snorkelling.
Activity & Fun
The Maltese Islands offer a variety of attractions for the whole family to enjoy together.
Besides the beaches and pools, there is a marine and water park available for water fun. Not to be missed by kids of all ages is the Sweethaven Village – the film set of the 1980 musical production "Popeye".
For crafts, the Islands hold two main villages, one in Gozo and one in Malta. Visitors can see craftsmen making lace, silver filigree, pottery, fabrics, knitwear, baskets and clocks. Also fascinating to watch are the glass blowers; visitors are encouraged to witness the craftsmen as they make the renowned Maltese mouthblown and hand-crafted glass.
Visitor Attractions
Interactive walkthrough and multimedia attractions offer an overview of Malta's history in under an hour and are a great way to learn what you will later be looking at.
With 7,000 years of history, it is not surprising to find that such visitor attractions are abundant. You will find most of them in the capital Valletta and in the medieval walled city of Mdina. Most attractions deal with the period when the Knights of St. John ruled these islands. Others focus on earlier times, such as the middle ages, whilst others adopt a wider approach, starting from prehistory right down to the present.
Religious Sites
The Maltese are among the oldest Christian peoples in the world. St. Paul, shipwrecked as a captive en route to Rome in A.D. 60, brought the Christian faith to Malta. His steps can be retraced in the shrines, grottos and catacombs of Rabat and in the ancient capital, Mdina.
There are over 360 churches and chapels scattered throughout the islands. You can usually locate the centre of any town or village by driving towards the parish church which dominates the skyline, although many may have more than one large church and several chapels. You can't help but notice the islands' Baroque churches with their red or silver painted domes. They form an integral part of the landscape and are at the heart of Maltese social and cultural life.
Many of these buildings are veritable works of art. You will notice how local craftsmen and artisans adorned the inside and exteriors of churches and cathedrals with intricate decorations and stone sculptures depicting saints, angels and sacred symbols.
Perhaps most intriguing of all religious sites are the small, wayside chapels. Some are excavated in the rock; others cling to cliffs. All are places of quiet contemplation.
Recommend
Fortifications & Towers
Malta has often been called the 'Fortress Island' due to the great mass of military architecture that can be seen everywhere. This is a legacy of the islands' history which saw them being fought over, time and again, due to their strategic location and deep, safe harbours.
The fortifications that can be seen today come from two distinct periods: those of the Knights and those of the British era. These imposing reminders of the islands' wartime past fascinate not only because they are a feat of military engineering, but also because they are reminiscent of an age of chivalry, crusading, heroism and legendary battles.
Indoors, start at museums such as the Maritime Museum in Vittoriosa, the National War Museum and theArmoury, both in Valletta. Outdoors, stroll along Valletta's bastions or venture a tour of the Victoria Lines fortifications running along the Great Fault east to west across Malta. Wherever you go, you'll find remnants of war, from 17th century coastal forts and watch towers to WWII pillboxes.
Other Historic Sites
In the Maltese Islands, you will find that history is not confined to the halls of museums and galleries, but it is there to see, touch and experience, practically everywhere. Walking along the streets of Valletta, or exploring other towns and villages across Malta and Gozo, you will encounter a variety of historic sites from different eras, each one adding an individual piece to a historical mosaic that spans the centuries.
ded eveNatural Attractions
Although the Maltese Islands may lack certain features such as mountains, rivers and forests which prevail in other countries, topographically speaking, the islands have much to offer.
Sheer cliffs made of layer upon layer of sedimentary rock rise sharply from the water, especially on the western side of both Malta and Gozo. The latter is characterised by flat-topped hills and lush green valleys, which are covered in multi-coloured wild flowers in spring before turning golden brown in the hot summer months.
In Malta you'll find here are plenty of natural attractions to view or visit. The Azure Window, the Inland Seaand Fungus Rock – a trio of natural wonders located within a few meters from each other in Dwejra on Gozo – are absolute must-sees. There are also caves and grottos with interesting rock formations to discover.
The natural attractions on the Maltese Islands are not found only above ground but also continueunderwater. So snorkelers and divers can find some of the most bizarre landscapes of the Mediterranean in the sea surrounding Malta, Gozo and Comino.
Nts
Local Crafts
Crafts have undergone a revival in recent years. Not solely because they make interesting souvenirs but also because of their high cultural value to the Islands. Some crafts, such as knitwear, basketware and lace, have a long history.
Other craft forms, such as weaving and pottery, date back to prehistoric times. The 'Sleeping Lady' found in the Hypogeum is a clay figurine of exquisite workmanship. In the Tarxien Temples, archaeologist also found fragments of red-dyed, flax textiles. These fabrics showed that the prehistoric islanders had considerable skills in weaving.
The Arabs introduced cotton into Malta from around 870 A.D. and brought also their expertise in weaving and dyes. Cotton production became a major rural industry from medieval times up to the early 19th century. During the time of the Knights, Gozitan cotton linen was highly-prized in mainland Europe.
Weaving, embroidery and lace-making were encouraged, often by the Church. Life in Gozo and much of rural Malta was relatively harsh and craft industries became a main source of income for rural families. Such was the worksmanship of these textiles during the 17th century, that various Grand Masters prohibited the wearing of embroidered and fancy garments considering them frivolous and out of keeping with the Order's religious calling.
A craft that really flourished under the Knights was gold and silver ware. Malta's most precious production is filigree and jewellery. Today, Maltese goldsmiths are thriving, their work often exported to major cities abroad.